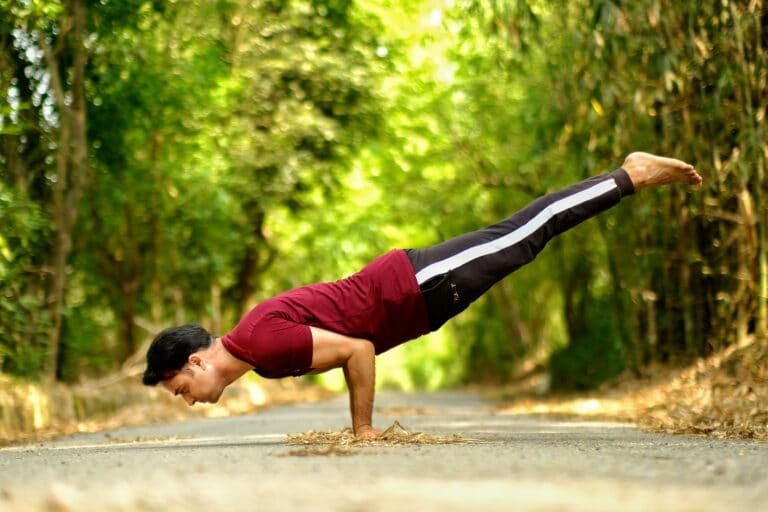 I take each day as it comes. Love nature, good food, meditation, yoga, cycling and photography.
The habit of practicing Yoga got inculcated in me since childhood by my parents and the school I studied in. After spending years of sedentary lifestyle I realized that physical and mentally relaxing activities like Yoga and Cycling keep me happy. That is why I opted to be a Yoga Instructor.
I am an Internationally certified Yoga Teacher (RYT 200) from Ashmayu Yoga Institute.
"My mission is to bring a level of serenity and fitness to people through yoga, which will help them lead a happy and healthy life."
Some feedback from clients
Meenal Gupta
10. December, 2022.
If you havent tried with Ankush you are missing it major. Well explained, beautifully constructed Yoga Class I have experienced. Most importantly he ensures you "yog at your comfort" ! Must Try !
Aarthi Mohan
2. August, 2022.
Ankush is an excellent yoga coach. It's been more than 8 months am getting trained from him. He gives individual concentration and corrects the posture when required. Every session makes me feel relaxed and composed. I would highly recommend yoga classes with "Yoga with Ankush".
Rachita Sharma
23. June, 2022.
Ankush is really a great instructor! His patience and enthusiasm towards yoga encourages me to join the class even after a long day at work.He is really humble while correcting your postures and helps you go easier incase you are struggling. I really enjoy Yoga sessions with "Yoga with Ankush"!
Wah S
11. February, 2022.
Ankush is quite knowledgeable, friendly and helpful. I started with him since January 2022 and really liked his way of teaching Yoga. So far I am quite happy with my level of progress with his help. His services must be recommendable. Keep it up buddy.
Manishita Ghosh
27. January, 2022.
I have been doing yoga for few years now. With Ankush it's just been a few months. But his classes has changed my perception about yoga. The meditation, breathing techniques and slow counting of each posture —- it's a whole new experience about yoga. I feel now my mind body and soul being connected. I don't like to do fast forward yoga anymore… he is so professional and his class conduction is truly amazing. It makes me calm after the class. I am so happy to find him online.
priyanka bhattacharya
22. September, 2021.
I have been attending online Yoga classes with Ankush and I would definitely recommend joining his classes. He is caring enough to correct wrong postures during online sessions and guide you well incase you are struggling at any point during the class being a beginner. Thank you for being such a dedicated instructor.
priyanka shrivastava
22. July, 2021.
I am glad that i started my yoga with Ankush last summer and with each class i experienced more benefits of yoga. He guide us with patience and passion which i appreciate a lot. Thank you Ankush
Diikshaa Namrata
12. July, 2021.
I enjoy classes with Ankush Sir a lot! Having myself resorting to yoga after being infected with covid, I was trying tricky asana's under his guidance but still reminded to not over do myself and take breaks as and when needed.. I feel much better, and have better flexibility. Thank you Ankush Sir for your timely guidance!
What is Yoga Nidra- Let us understand by definition Let us begin by learning what is Yoga Nidra: The modern…
Read More