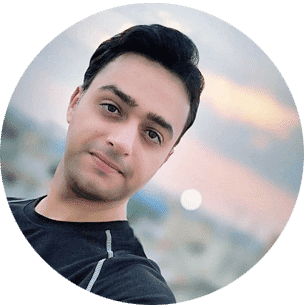 Hi, I'm Ankush
I am an Internationally Certified Yoga Instructor
A little about me
I take each day as it comes. Love nature, good food, meditation, yoga, cycling and photography.
The habit of practicing Yoga was inculcated in me since childhood by my parents and the school I studied in. After spending years of sedentary lifestyle I realized that physical activities like Yoga and Cycling keep me happy. That is why I opted to be a Yoga Instructor. I am an Internationally certified Yoga Instructor (RYT 200) from Ashmayu Yoga Institute.
Experience Yoga
"It's not about being good at something. It's about being good to yourself."
My Yoga Classes
Practice yoga today for a better today and tomorrow
Before you choose to proceed, make these three commitments to yourself to see both inner and outer transformation in your life. 1. Get the right amount of sleep. 2. Eat healthy and nourishing food. 3. Be disciplined with your Yoga practice.
Wonderful Certified trainer !!!
Nikhil Thakur
The best yoga tutor.. and yoga asanas which are very beneficial for body, mind and spirit. and the way he teaches with utmost calmness describing about each and every asanas is best.. he is the best tutor of yoga..
Simii Sim Mishra
He is a well trained yoga teacher. He does a mix of all postures and exercises required for me and my daughter. though she is young but waits for the yoga classes eagerly. I do enjoy his class as he understands my limit and conducts the class accordingly. I have started feeling energetic and started loving yoga. Thanks Ankush for taking up our sessions.
Joydeepa Chatterjee